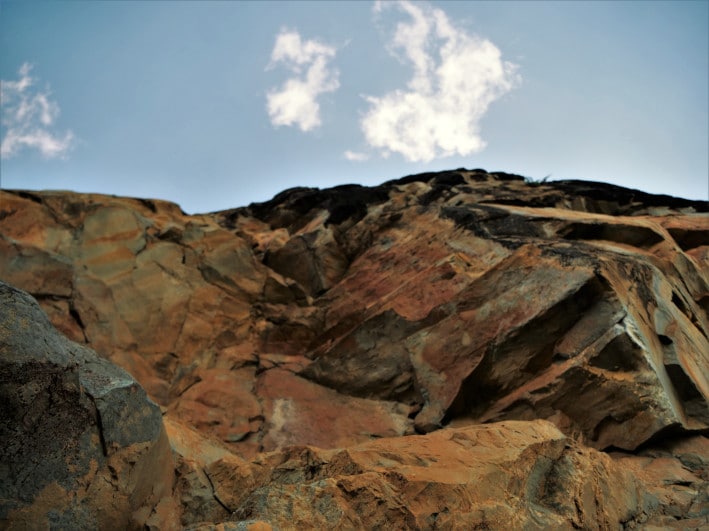 There's nothing like visiting a new crag. Excitement, anxiety and confusion are usually pretty common feelings, and it's rare to walk away disappointed. We're big believers in exploring new places and developing our climbing experience. But why is it so important?
Variety
This goes back to my last blog post, much of what we said about training related to increasing the number of moves we know. A new crag is a great way to expand your repetoire of climbing movements as you explore new styles of climbs and new types of rock. Improving footwork and confidence on slab, getting technical on thin vertical climbs, or working strength on some steep overhangs. You might also find the exposure or claustrophobic nature of some climbs can help you expand your ability to cope with fear. Every style of climb and type of rock has something to add to your climbing. So don't just get stuck at one crag. The same is true of indoor climbing, every gym has unique setters and hopefully some great climbing holds. You can learn a lot about climbing from exploring different indoor environments.
Other Climbers
Climbing with a range of people is a great way to find new enthusiasm and new styles of climbing. Find a range of climbing partners who you enjoy climbing with. Everyone climbs differently depending on their height, strength and experience, and you can learn a lot from having multiple partners. Personally I find one of the best places to meet new climbers and see new styles of climbing is in a boulder gym. It's easy to socialise and meet new people and very common for multiple climbers to be trying the same problem and watching each others beta.
Pushing Your Limits
Try hard climbs! While it's important to build a strong base for your climbing, trying something way harder than you're used to can be a huge benefit. In trying hard climbs you can improve your confidence on lower grades as well as discover holds and movements that simply aren't necessary on easier routes. Hard climbs can also help encourage you to train more and improve your "head game".
Thanks for sticking with us for the 10 day countdown. We hope you're having a great weekend and have a chance to get out and climb.