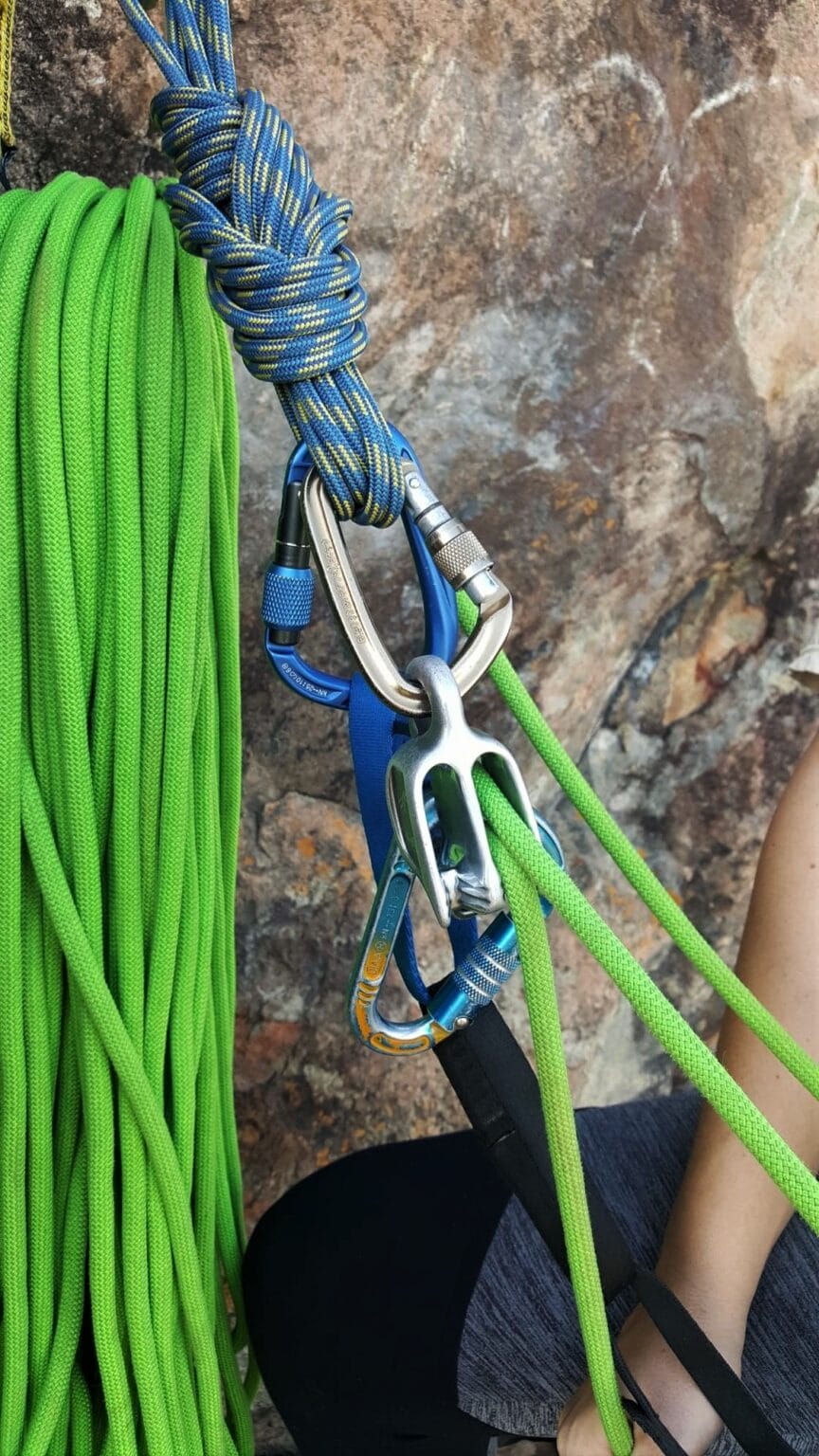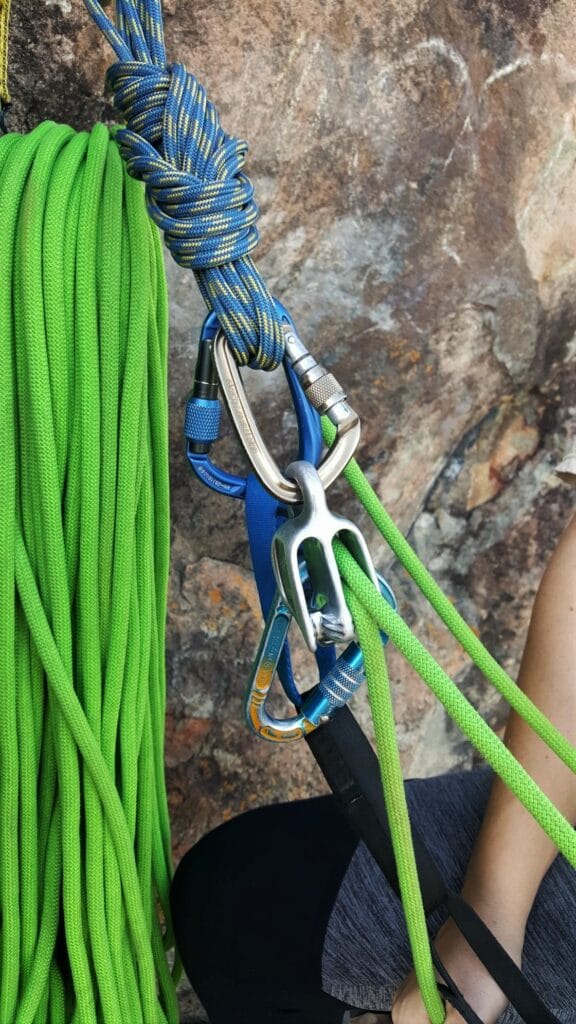 Having the right equipment can be the difference between adventure and disaster. Trust me, I've been there. I've taken a few nasty knocks to the head from falling rocks, and a couple nasty falls that resulted in broken bones and lengthy recovery times. Each time it's happened I could have avoided it if I just had the right equipment. So lets talk gear.
Safety
Complacency and over confidence is the biggest killer in climbing. Just because you've climbed for x number of years, that doesn't mean you can predict rock falls, or anticipate a bolt giving way. Be sure to always check your climbing partner and maintain awareness while climbing. Also if you're concerned about something, even if it's another person climbing, talk to someone. There's nothing wrong with voicing your concern or asking if someone needs help. Usually the people who get angry or defensive when asked are the ones who don't know what they're doing. A good, experienced climber will never get mad at you if you ask to check their belay device or knot. On the subject of talking to others don't be afraid to ask your partner to be safer. If you think they should have a helmet on, or be more active on belay, tell them. And lastly don't give in to peer pressure. Don't be afraid to wear a helmet or other safety gear even if no one else is doing it.
Knowledge
Knowing your gear is vital. It's all well and good buying the latest shiniest items but be sure you know how to use it and the best times to use it. Part of knowing your gear is knowing its history. You should never buy second hand protective gear. Even if the harness/rope/carabina looks brand new it can be very hard to spot some damage types. In particular bleach and other corrosives can eat away at a harness and barely leave a mark. The same goes for storing your own equipment, especially in a shared household with non-climbers, be careful where you keep your gear and what you store around it. The best way to know your gear is to do a short course. We've done a few courses with Mason Minto from Climbing Guides Australia including our vertical rescue and outdoor guiding certs. We can't recommend him highly enough. His knowledge and teaching methods are outstanding and we guarantee you'll leave a more confident climber.
Branding
Sometimes branding doesn't mean anything. However when it comes to climbing equipment there are some companies that put a lot more into their manufacturing and testing. Most of the time you only need to worry about an items EN rating. This number will tell you whether it's rated for climbing and if it meets european standards. All protective climbing gear should have a rating that can be found online, on the equipment or in the description. If it doesn't have a rating, don't climb on it. Like we said though some brands go above and beyond this rating to ensure their gear lasts longer, is more durable and is simpler to use. Brands like Petzl and DMM are great for rope equipment but if you're looking to get a boulder pad we would recommend Queenslands own I Am Spartacus. These pads use a far better foam than most other competitors and have some very nice aesthetics.
We hope you're enjoying the blogs and are as excited for our announcement as we are.
Flow isn't sponsored by anyone we mention or any of the links we post here. We just believe in promoting local groups and business that we know do a great job.
3 days to go!